HSAS&F
News
---
September 21, 2017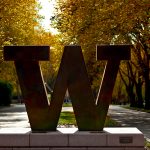 Welcome to the 2017-18 Academic Year! Autumn '17 ushers in the first Health Sciences general assignment classroom designed to facilitate active learning. Located in the South Campus Center, the classroom seats 120 students at 15 tables equipped with power and data connections. Adaptive flexibility includes an AV bridge agnostic to conferencing software, video capture, and…
---
August 11, 2017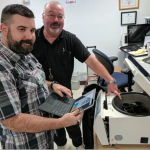 Technicians in Scientific Instruments (SI) have found a way to improve the efficiency and effectiveness of the many facets of their field services. Typically, SI technicians are reliant on their shop environment to accomplishing things like accessing service manuals, transcribing field notes, documenting services in the data base, and ordering parts. Recognizing the potential increase…
---
August 3, 2017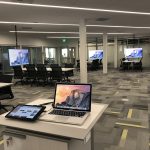 Health Sciences Academic Services & Facilities is very excited to have launched an Active Learning Classroom (ALC) in 2017, located in the South Campus Center, room 221. This room pilot project was sponsored by Health Sciences Administration in collaboration with the Health Sciences Schools. The ALC has capacity for 120 students; sitting at fixed tables,…
---
April 3, 2017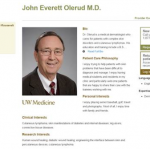 Visual Design & Production is partnering with UW Medicine Strategic Marketing & Communications to get complete online profiles of UW Medicine providers in the next few months.
---
January 23, 2017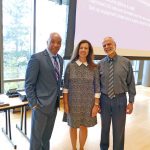 HSAS&F was awarded 'Organizational Partner of the Year' by Facilities Services, citing participation in the Transforming Administration Program, Small Project Committee.
---
January 20, 2017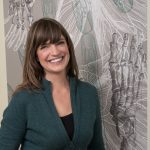 Clinical Skills and Assessment Manager, Jennie Struijk, MEd, CHSE, has been invited to join the board of the Society for Simulation in Healthcare (SSH) as an At-Large Director.
---
Previous page