HSAS&F
August 3, 2017
Active Learning Classroom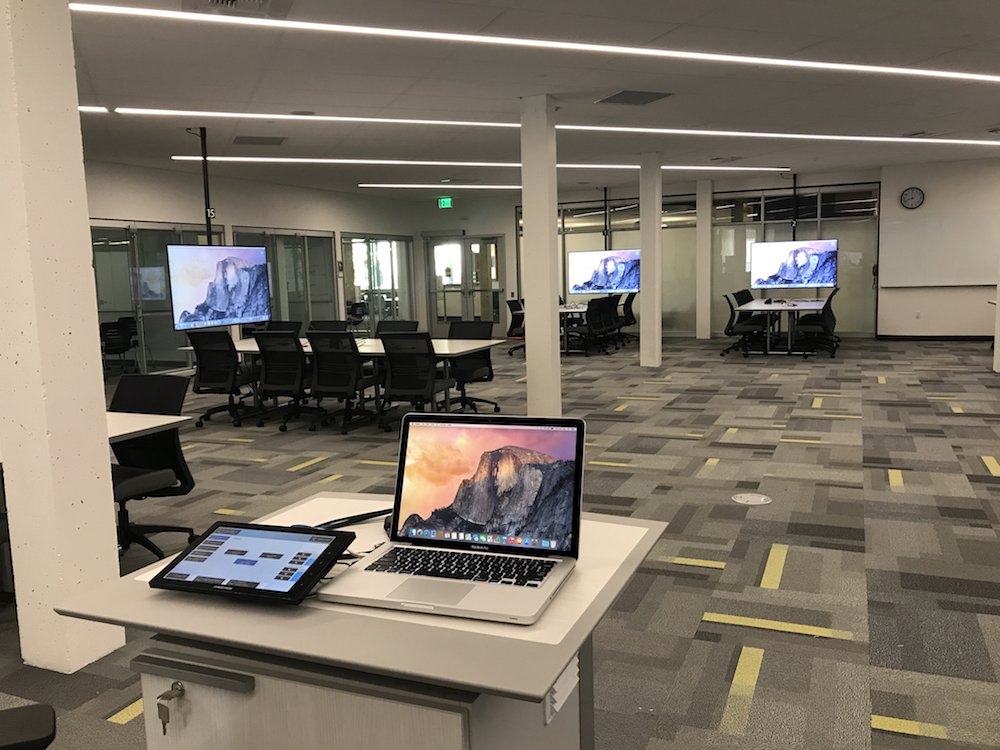 Health Sciences Academic Services & Facilities is very excited to have launched an Active Learning Classroom (ALC) in 2017, located in the South Campus Center, room 221.  This room pilot project was sponsored by Health Sciences Administration in collaboration with the Health Sciences Schools.  The ALC has capacity for 120 students; sitting at fixed tables, students have the ability to share content to one of the 15 other monitors at each station and access to audio mics for collaboration. There is a movable podium to promote flexibility and active learning. Five small adjoining rooms, with similar furniture and A/V, are available for breakout sessions.
The ALC is currently available for reservation. Please visit our website for all the room specifics and to complete the request form.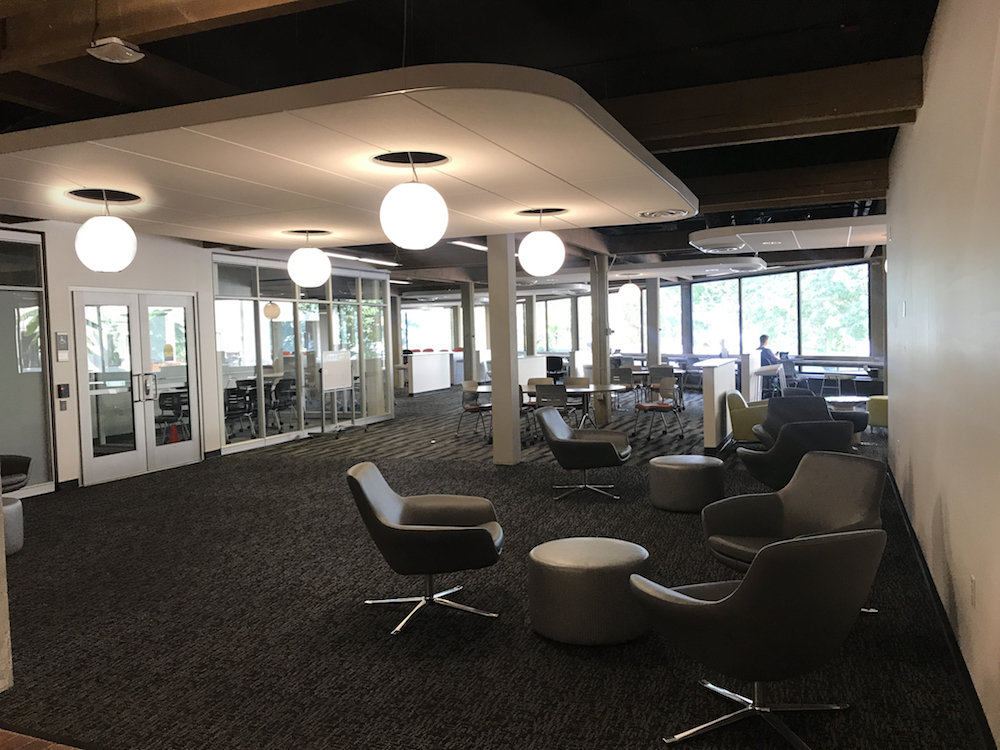 Health Sciences Scheduling Committee
Instructional Support has formed a Health Sciences wide committee to address the Provost's new scheduling guidelines (link). The Health Sciences Scheduling Committee has representatives from each school who meet regularly to address impactful issues including, room utilization, transparency of the scheduling process and updating resources to improve efficiency. The three project teams, within the committee, are currently tackling defining each schools core courses, updating the online request forms, and identifying uncommon needs policies and procedures.