HSAS&F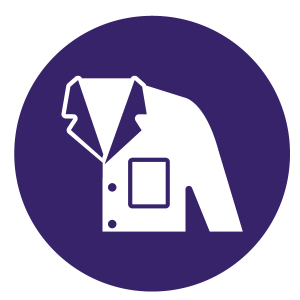 Supporting the technology used in healthcare, research and education.
Contact Us
206-543-5580
biomed@uw.edu
Location: T-264
8am – 4:30pm M-F
Services
Mission Statement
Services
Scientific Instruments supports over 20,000 pieces of patient care, laboratory and research equipment spread across the greater Seattle area including the UW Medical Center, Harborview Medical Center, NW Hospital, Seattle Cancer Care Alliance, UW Neighborhood Clinics and a variety of other University, state, federal and other publicly funded agencies.
Services Offered Include:
Technology Management: Our record keeping system tracks instruments throughout their complete life cycle including initial inspection, scheduled and unscheduled maintenance, recalls & safety alerts and final disposal.
Regulatory Compliance: Our records can be used to document compliance with TJC, CAP, CLEA, AABB, FDA, CMS or other accrediting agencies requirements for equipment maintenance.
Preventive Maintenance (PM): We can establish a scheduled maintenance program customized to meet your specific needs. Workorders are automatically generated at pre-determined intervals and our technicians will travel to your location to perform services.
Routine or Emergency Repairs: We can repair most equipment found in patient care, laboratory or office settings and have technicians on-call 24/7 in case you need service after hours.
Design & Prototype: We can take your ideas and convert them into fully functional prototypes or custom devices.
Mission Statement
Our Mission:
Scientific Instruments provides technical expertise and solutions in the maintenance of clinical and laboratory equipment to support the mission of the University of Washington.