HSAS&F
September 26, 2018
Kick off to 2018-2019!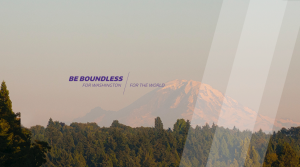 Welcome back to campus for the exciting academic year that lay ahead.  As the weather turns chilly and more than 3,800 student prepare for another year in the Health Sciences complex, our Health Sciences Academic Services & Facilities team (HSAS&F) has been gearing-up to best serve our student, staff and faculty community.
Over the summer, major updates to the audio visual equipment systems were made in T639 and T439.  Following our new A/V spec, these updates allow for more distance learning connectivity and a user friendly interface.  South Campus Center 301 (formally the UW Bookstore) has new furniture to allow for maximum flexibility in the space and an A/V update will follow later this year.
As we continue to focus on updating our formal and informal learning spaces, we are also engaged in the planning process for the new Health Sciences Education Building. Since July 2018, representatives from the various Health Sciences schools and programs have embarked on the planning of a new Health Sciences Education Building to meet the ongoing need for updated classroom spaces and to better address trends in Health Sciences education. Please see the link below to learn more about the planning process for the building, which is slated for completion in 2022 pending continued funding from the legislator. As this project moves forward, HSAS&F will keep stakeholders up-to-date on progress and milestones!